MARS HYDRO reached out to us directly and asked if we could review their MARS HYDRO TSW 2000 LED Grow Light. We agreed because this is an extremely popular type of LED grow light and we wanted to know what the fuss was all about.
We also wanted to be able to write honest and informative content based on the experience of using the grow light ourselves.
Overall, these are great lights for a relatively affordable price for the quality. They are also highly customizable so that you get the perfect light for your plants. As much as we love these lights, we had a slight learning curve when introducing them to our plants.
In this MARS HYDRO TSW 2000 light review, I'll go through my entire experience for the last five months using these LED grow lights.
NOTE: We only make a commission from purchases made on Amazon. We are not affiliates with MARS HYDRO.
The bottom line
The plant light intensity can be too much for indoor plants. It is best to start at a lower setting to make sure that the intensity isn't too much for plants. Once you figure out the right light intensity, it is a good plant light. Plus, one light can be used for multiple plants so it is a good space saver. 
MARS HYDRO TSW 2000
Product: Mars Hydro TSW 2000 Full Spectrum 300W Dimming LED Grow Light
Core coverage: 3'x3'
Input Voltage: 110-227V
Light Size: 21.2"x19.6"x3.7"
Full-spectrum: 400-700nm waveband
what we like
easy to dim and adjust light strength
covers a large area in small spaces
energy efficient and didn't notice it on my energy bill
what we don't like
the light output can be too strong for houseplants
can be a bit pricey, depending on the budget
---
Plant lights are a godsend for indoor gardeners, especially for apartment dwellers who do not have control over the lighting conditions in their homes. Instead of plants dying, a plant light can help make plants thrive indoors.
There are many kinds of plant lights, from a light that can light one plant at a time to bigger lamps that can cover multiple plants. 
We tried the Mars Hydro TSW 2000 Full Spectrum 300W Dimming LED Grow Light which is a lighting solution that can be used in grow tents, plant shelves, and small rooms. It is a full spectrum light that can cover a 3'x3' area plus it is dimmable and can be daisy-chained for larger setups.
Setting up the light: moderately easy
The lamp is big (21 inches by 19 inches) and it is pretty heavy. It needed to be hung up above the plant shelf, so I installed a metal plant bracket and hung the light 25 inches above the plant shelf.
Lighting capacity: powerful
The light is really bright at the maximum setting. I set the light at 100% for two weeks and it was too much for the indoor plants. One of my plants, a Scindapsus treubii that was on the floor, had some yellowing and chlorosis. And it was more than six feet away from the plant light!
Luckily, the new growth of the treubii grew healthy.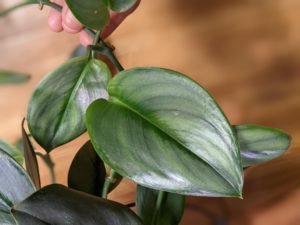 I settled on 25% light strength and that seemed to be the sweet spot. I decided to try growing some herbs from seed and the basil is thriving right under the light. There are grow lights for seedlings but the 25% strength seemed to work well in this case.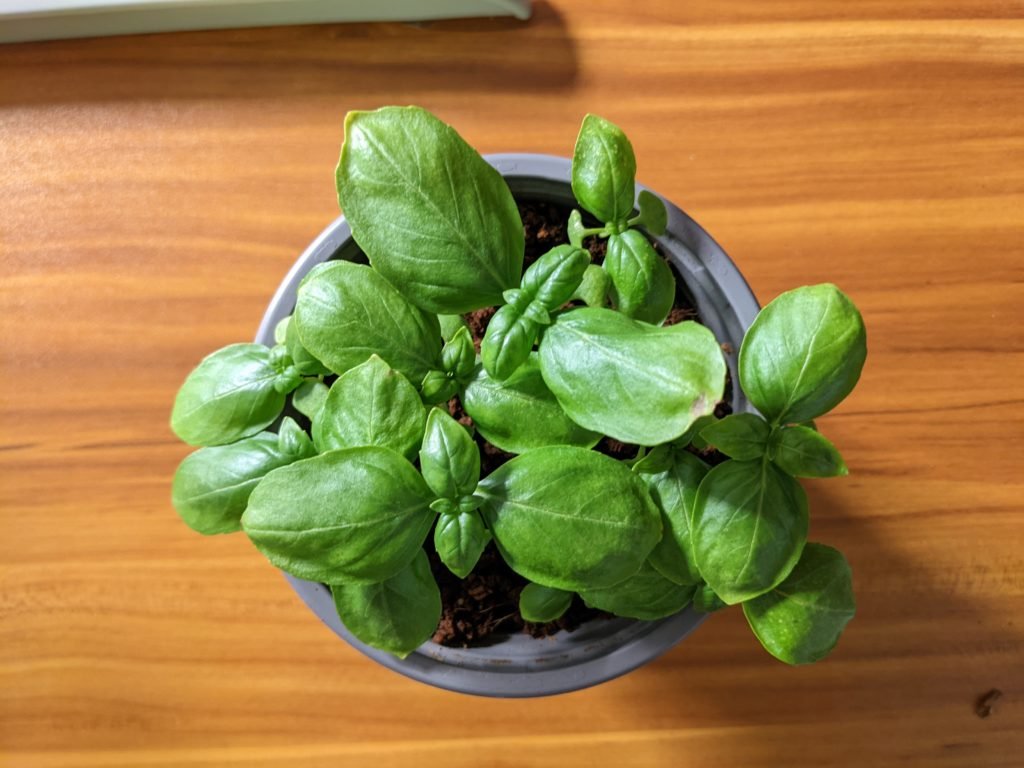 The light also worked well with green onion cuttings that I mixed in with some oxalis triangularis. The oxalis started to bloom soon after I placed it under the plant light.
I had a small baby's tears plant and a rehab tradescantia rainbow and they both grew really well getting indirect light from the plant light. They weren't directly under the light but to the side of it.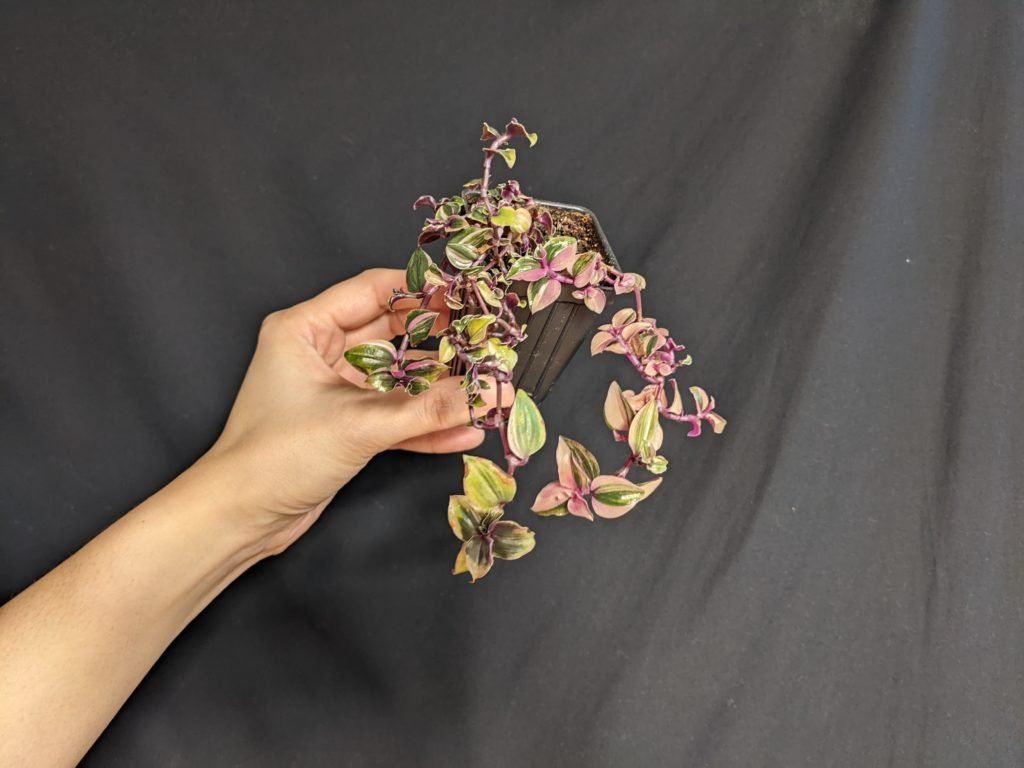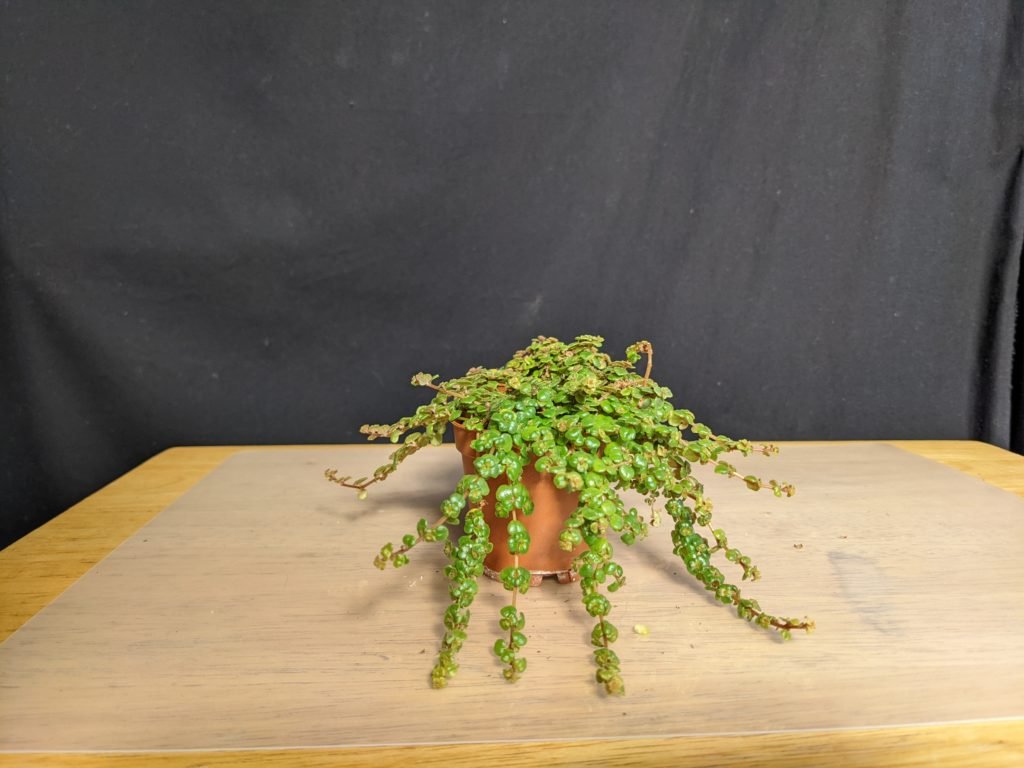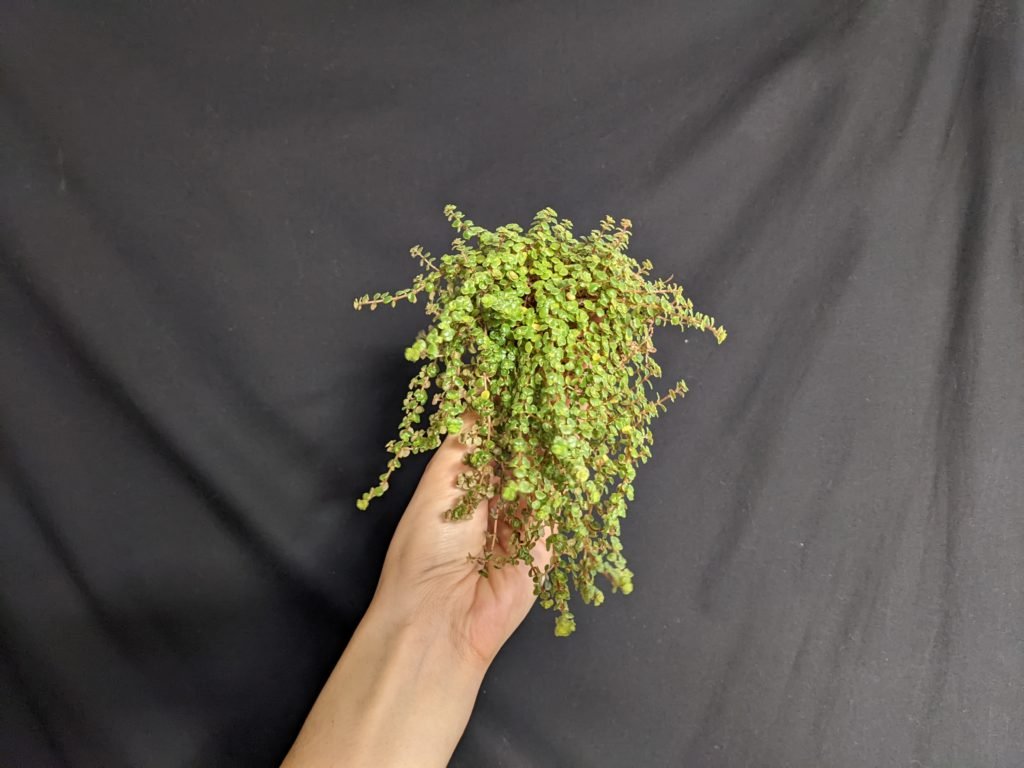 Read more: Can you leave grow lights on 24 hours a day? (No.)
Reflective hood: powerful
The highly reflective hood design helps to direct light where it is needed most, providing plants with the optimal growing conditions they need to flourish. This hood can create a more even and powerful distribution of light with relatively low energy consumption, making it ideal for any indoor garden.
Efficiency: powerful
One of the best features of the MARS HYDRO TSW 2000 is that it is designed to get more bang for your buck. So the high quality light paired with a powerful reflective hood means that light dispersed reaches all plants evenly and consistently.
This is made possible with the new diodes arrangement in the latest models. The diodes are denser in the middle and more sparse on the edges. This gives an even distribution of light and makes it an energy efficient way to increase light absorption. Just beware: a little goes a long way. 
PRO TIP: Be mindful of how close you place the grow light to the plants.
Energy consumption: low
This grow light comes equipped with cutting-edge SMD LED technology to deliver outstanding PAR/LUMEN output. This high efficiency grow light is intended to replace a bare 450-watt HPS and conserves up to 50% more power than any comparable LED grow lights.
Although the light saves energy, there is more light absorption per plant (which is how I accidentally burned my plants). I didn't notice any major changes in my energy bill while running the MARS HYDRO grow light.
Other key features
There are a few other key features about this light that made it easy to work with.
The daisy chain function means that I can hook up more grow lights to my set up without adding more power cords.
The independent dimming knob makes it easy to adjust the light intensity according to different plant stages.
I also really appreciated that it was a silent operation, it wasn't as noisy as I had expected.
These LED lights cover the full light spectrum, which is fairly commonplace but still a helpful feature I wouldn't want to sacrifice. Most growers using these particular grow lights are probably interested in getting a maximum yield compared to indoor plant growers, in which case the ability to adjust the light spectrum matters very much in the vegetative and flowering stages. If you have flowering plants at home, then you'll love the ability to emphasize seasonal change by adjusting the light spectrum. This will give you steady plant growth throughout the year.
Verdict
The Mars Hydro TSW 2000 is a great light because it can cover a big area, meaning that you can place multiple plants under it. Once you figure out the intensity that works best for your houseplants or herbs it can be effective in helping your plants thrive.
It is expensive but if you think about it as an investment for your plants then it is worth it.
Still not sure if this is the light for you? Then check out our Mars Hydro versus Spider Farmer comparison post!
More about lighting